Yakiniku BBQ
Cooking time: Approx. 10 minutes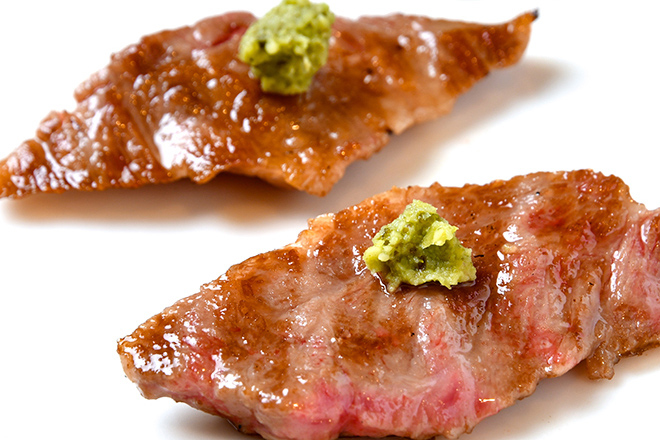 ©Japan Livestock Products Export Promotion Council
Ingredients
(Serves 2)
200g Beef

Salt

as desired
[Seasonings]
①Wasabi paste, chopped wasabi (only the paste can be used)

as required

②Korean seaweed paper (Japanese one is also ok)

as required

→Place① and chopped②, and mix them with a spoon.
Directions
1.

Sprinkle salt over beef before grilling it.

2.

Lightly grill one side of the beef from [1] till brown. Then turn over.

3.

Grill the other side to brown, which is the same as [2]. It is ready to eat.

4.

Place a pinch of the seasonings onto the beef before eating.
provided the recipe
Joshu Wagyu specialty restaurant GUMMA SODACHI (Asakusa, Tokyo)
*This recipe is specially arranged for home-cooking, and it differs to one served in a restaurant.