Japanese Wagyu beef menu created by top chefs in France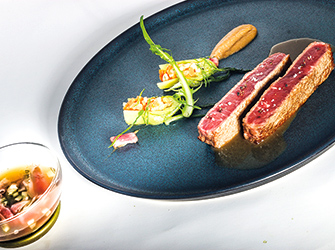 Wagyu beef with iodised juice and puntarelle,broth and slivers of smoked Wagyu.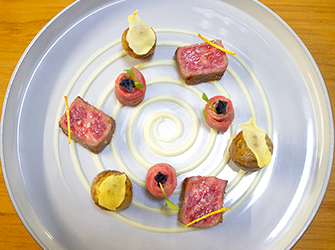 Wagyu beef, Jerusalem artichoke, coffee, oranges.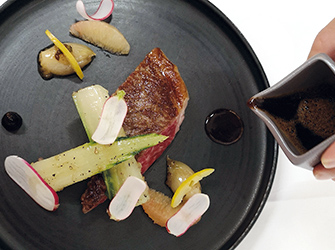 Wagyu rumpsteak, candied griselle shallots, lemon,coriander, chard, black garlic sauce, pomelo.Lightly grilled carpaccio, pistachios, horseradish, comtécheese, capers, olives, anchovies.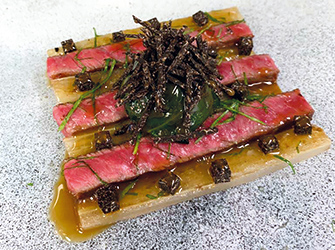 When the setting sun rises on the old county of Nice and Savoie.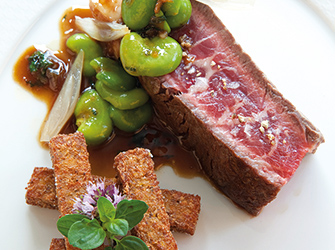 Wagyu beef sirloin, gaudes semolina fries,bean sprouts in juice.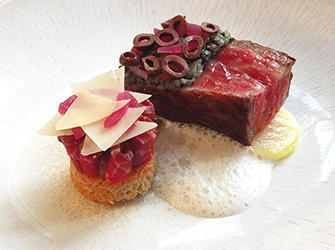 Wagyu beef sirloin, a few pieces marinated in salt on a thin shortbread with red onions – the piece is simply sautéed golden, a simple taggiasca juice with black olives and a frothy milk with parmesan.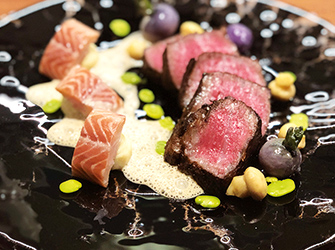 Wagyu beef topside in our Stroganov way,Loire brandade of smoked eel.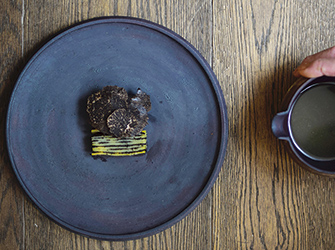 Roasted wagyu, fermented mushrooms,black truffle, potato broth.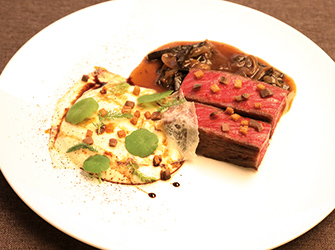 Roasted Wagyu rib loin in Aomori black garlic powder and anchovies, mousseline and handmade burrata skin in balsamic tradition, sauté of black truffle in Shabu Shabu broth style.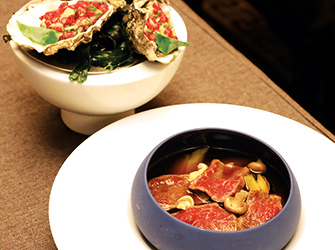 Wagyu in 2 preparations:- Ronce N°2 Oyster tartare in fine cucumber jelly – Vegetable broth, black garlic and horseradish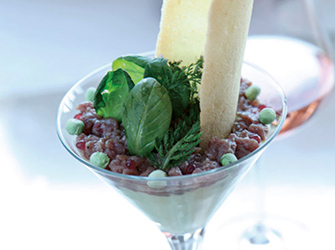 No Sushi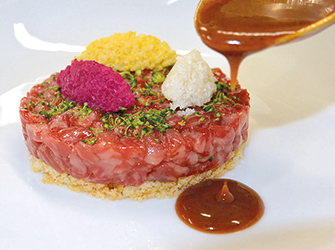 Wagyu topside like a tartare, beaufort crumble, basted in langoustine juice and cauliflower sauce.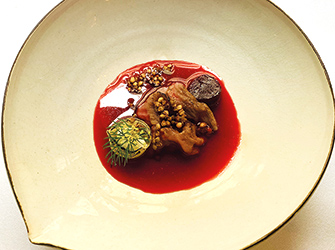 Wagyu beef sirloin steak and beetroot broth.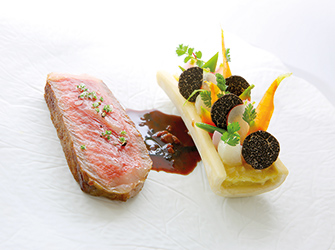 Wagyu beef rib steak in thick pieces, marrow custard and shallot sauce, winter garden vegetables, reduction of Porto with foie gras and truffles.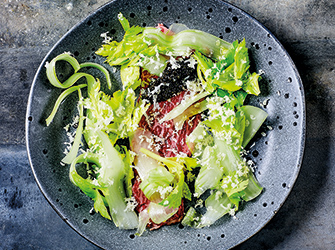 Wagyu beef, caviar, celery branch and horseradish.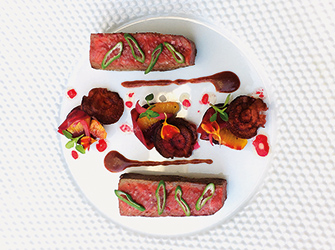 Glazed Wagyu beef piece, Alsacian pinot noir dreg sauce,beetroot and blood orange.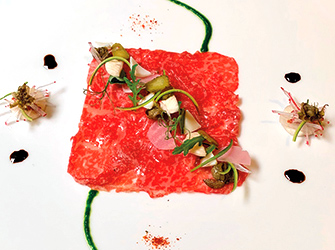 Carpaccio of Wagyu beef, vegetable pickles, rocket coulis.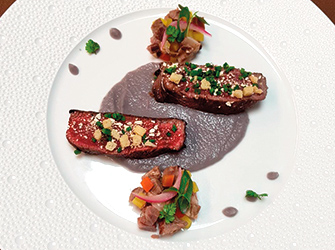 Roasted Wagyu beef piece, ''horseradish and cardamom'',red onion soubise, reduced juice.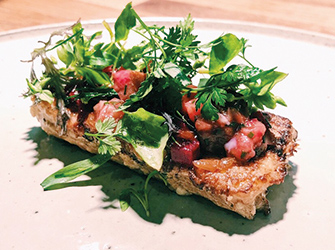 French toast with black truffles, Wagyu tartare.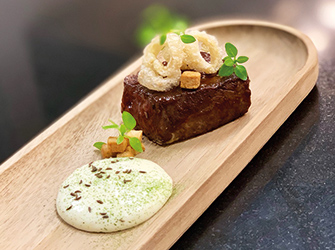 Sawdust-smoked Wagyu beef, Alpine beaufort emulsion,wild caraway seeds.
Download all recipes collectively(PDF)