Japanese Beef Curry
Cooking time: Approx. 150 minutes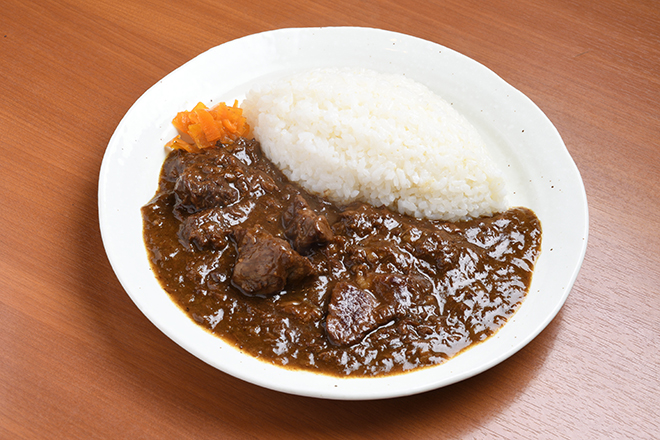 ©Japan Livestock Products Export Promotion Council
Ingredients
(Serves 4)
Sliced onion

1 large onion

Butter

20g

beef

200g

Grated garlic

1 clove

Black pepper

Dash

2 types of store curry lou

1/4 box each

Water

450cc

Laurel

1 piece

A : Honey, Worchester sauce, soy sauce

TBSP ½ each
Directions
1.

Sautee onions with butter until golden brown.

2.

Stir fry beef and garlic until brown, add black pepper.

3.

Combine ingredients 1 and 2 and bay laurel in a pot. Add water and simmer for 2 hours.

4.

Add water up to the original water level, combine A with curry lou, quickly simmer to blend in all flavors.
provided the recipe
Yakiniku Masashige (Tottori Prefecture・Kurayoshi City)
*This recipe is specially arranged for home-cooking, and it differs to one served in a restaurant.