Beef Cutlets
Cooking time: Approx. 3-5 minutes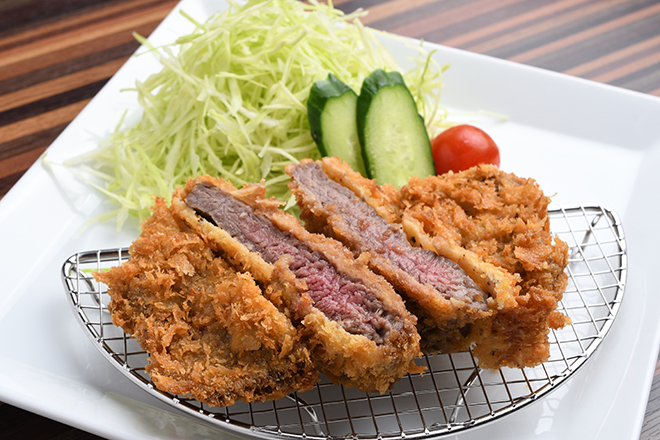 ©Japan Livestock Products Export Promotion Council
Ingredients
(Serves 2)
2 slices of 80g top-round Wagyu Beef

1 egg

flour, panko breadcrumbs, oil for deep fry, as desired
Directions
1.

Sprinkle salt and pepper on both sides of the beef. Then, coat the beef lightly with flour and shake off any excess. Dip it in egg wash then coat it with panko breadcrumbs evenly.

2.

Pour oil into a deep frying pot, and keep the temperature at a constant (180℃).

3.

Slide the beef from step 1 into the oil from step 2. The beef is cooked rare when the cutlet starts floating in the oil. It is cooked well done once the cutlet comes to the surface of the oil completely. Remove the cutlet from the oil depending on how well you want it to be cooked.
provided the recipe
Manyo Tarobo Tei (Higashiomi-shi, Shiga Prefecture)
*This recipe is specially arranged for home-cooking, and it differs to one served in a restaurant.