Gyudon
Cooking time: Approx. 10 minutes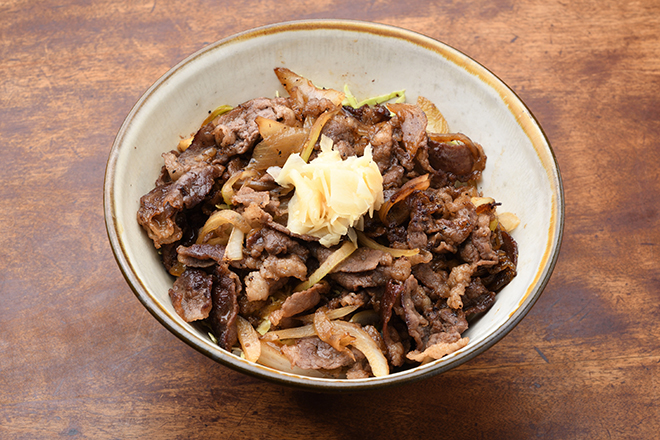 ©Japan Livestock Products Export Promotion Council
Ingredients
(Serves 2)
300g short plate of Wagyu Beef, thinly sliced

1/2 onion

a bit of cabbage, shredded

a bit of gari (sweet pickled ginger, sliced)

white rice (Tottori-grown Koshihikari) as desired
[seasoning sauce A]
2 tbsp dark soy sauce

2 tbsp sake

1 tbsp mirin

1 tbsp sugar

pinch of pepper
Directions
1.

Sauté the short plate of beef without oil. Add the sliced onions.

2.

Once all of the meat is cooked through, add [seasoning sauce A] and simmer until reduced.

3.

Place cabbage over bowls of white rice, and pour the contents of step 2 on top. Serve with gari.
provided the recipe
Takumi Kappo (Tottori-shi, Tottori Prefecture)
*This is an exclusive recipe for this guidebook, and it is not available at a restaurant.