Lemon Steak
Cooking time: Approx. 5 minutes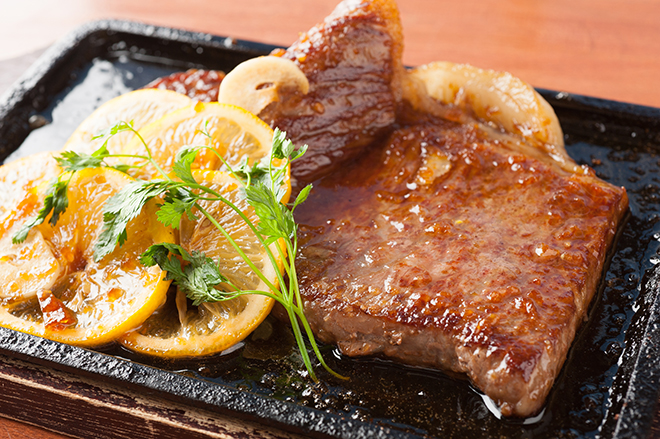 ©Japan Livestock Products Export Promotion Council
Ingredients
(Serves 2)
300g Wagyu Beef cut for steak
[seasoning A]
1 lemon

pinch of salt

pinch of pepper

2 tbsp soy sauce

2 tbsp sugar

2 tbsp mirin

10g garlic, sliced

1 tbsp salad oil
Directions
1.

Mix the ingredients of [seasoning A] in a bowl, then add the lemon cut into round slices.

2.

Cook the steak meat.

3.

Once the meat is cooked, pour in the contents of step 1 and bring it briefly to boil.
provided the recipe
Farmhouse Restaurant Shinojino (Kumamoto-shi, Kumamoto Prefecture)
*This recipe is specially arranged for home-cooking, and it differs to one served in a restaurant.